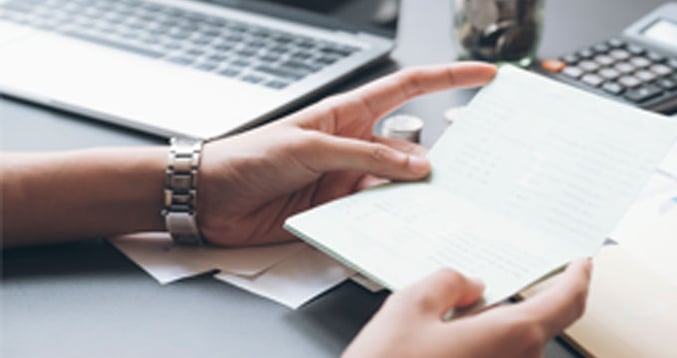 When equipment is essential to your business operations, you need financing options that offer quick, affordable access to this equipment.
In many cases, though, businesses in need of specialized equipment struggle to get the service or financing terms they need from banks or other traditional lenders. A specialized equipment financing partner can offer better terms and conditions for financing equipment and supporting your company's long-term success.
If you're currently researching your financing options, here are five things you should be looking for.
1. A Streamlined Application Process
When industrial equipment is essential to your business operations, a long, tedious application process only ends up costing your company money.
Business leaders need a streamlined process that minimizes paperwork and lets them know what kind of terms and rates they can expect from any agreement. The more documentation you have to gather, the more tedious and time-consuming financing applications become. Most business leaders want simple, efficient service from their lender.
2. Fast Approval Timelines
Traditional lenders often have too many steps in their approvals process, which delays your organization's ability to secure financing, adopt new equipment, and use that equipment to upgrade your own business operations.
Before you start an application, find out what kind of approval and funding timeline your lender can offer. Ideally, the application process should be completed within a single business day. The longer you have to wait for financing agreements to gain full approval, the more this process will cost you in terms of lost revenue.
In addition, find out how quickly lenders issue payment after approvals and what that process looks like. Some lenders will issue payment directly to the equipment manufacturing vendor, which saves you the trouble of facilitating payment and leads to faster production.
3. Flexibility in How You Structure Your Payments
While traditional lenders may offer rigid terms for payments, a lender specializing in equipment financing can create flexible terms that include small down payments or deferred payment schedules. These accommodations can be particularly useful for companies that must balance their liquid reserves against their current equipment needs.
Custom payment structures can also be used to maximize the tax advantages of your financing payments, which may be partially or fully tax-deductible. Your business accountant can help you understand your options to minimize tax obligations.
4. Affordable Monthly Payments to Support Your Company's Success
If you need longer repayment timelines to keep monthly payments low, you can often negotiate this with your lender. At Centra, financing agreements can begin with an up-front payment as low as $0 down.
This minimal down payment is especially important to startups operating with limited capital, along with any business eager to maximize its available cash reserves.
5. Fixed Payments and Full Equipment Ownership
Whereas other types of equipment acquisition may come with fluctuating interest rates or end-of-contract purchase fees, your business should seek out equipment financing that offers straightforward rates and payment structures, as well as full ownership of your equipment once you've paid off your balance.
If you invest in quality equipment that serves your needs, an outright purchase will continue to deliver value after you've paid off your debt. Fixed monthly payments make it easier for your business to account for this monthly cost in its operating budget.
Simple Solutions for Your Business Needs
When specialized equipment is critical to your business operations, you need financing solutions that minimize downtime and maximize your revenue opportunities. Equipment financing experts have the industry-specific knowledge needed to help connect you with equipment and financing agreements that let you focus on building a successful company.
Discover more expert insights by downloading our checklist for vendors, 6 Essential Questions to Ask Before Picking Your Next Equipment Financing Partner.