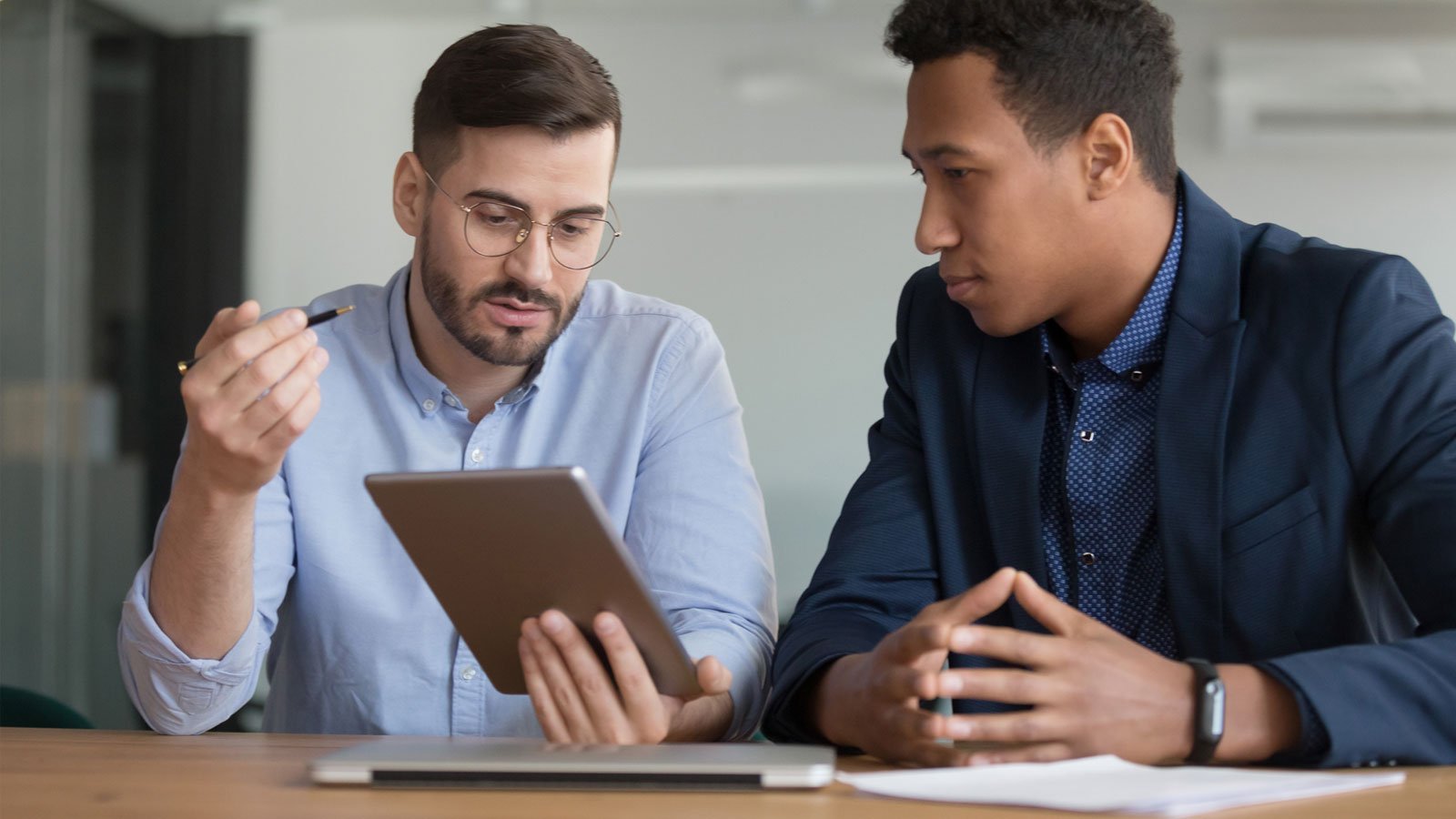 Even when manufacturers and resellers prefer to stay out of the financing process, they can still play a role in connecting customers with equipment finance options, positioning their company as a one-stop shop for all of a client's business equipment needs.
Building out a financing department within your business is a lot of work and added expense. You can get better value by working with a lender to collaborate on equipment finance options that are offered by your business, but are managed on the back end by a specialized equipment financing company.
Here's how to develop this setup and improve your offerings to your customer base.
Set up an Online Finance Center for Your Business
Instead of building out your own internal financing division, you can provide the same services and experience—without the hiring and development demands—by installing another lender's financing portal on your website.
This online financing center can be branded and designed to look like an organic, built-in part of your business—but the portal itself, and all related financing matters, are handled by a third-party lender you've chosen to partner with. The portal itself will disclose this relationship, so you don't have to worry about customers feeling like they're given a bait-and-switch. Instead, the finance center is designed to support your overall customer experience and live on your website for the convenience of your customers.
Promote Specialized Funding Programs
Manufacturers and resellers can promote specialized funding opportunities through their website, providing a wide range of equipment finance options that caters to many different customers and business challenges.
These programs can accommodate the following areas of need:
Bad credit financing
90-day deferred repayment
Existing business financing
New business financing
Title vehicle programs
For more information about your specialized funding options, contact your lender directly.
Direct Clients to Fill Out Financing Applications Through Your Website
Because the financing page on your website is branded with your own business name, logos, and other design elements, you can easily direct customers to use the financing portal available on your site.
This is a simple solution for your business, and it also increases the client's odds of using that portal, compared to referring them to a separate lender or encouraging them to find financing on their own. By referring directly to a partner lender, you are able to position your business as a one-stop shop and retain clients who might otherwise seek out a business that can offer all of these services in-house.
Use Direct Communications to Improve Your Customer Experience
When you develop an ongoing relationship with the same equipment financing provider, your business benefits from improved access to funding information that can improve your own customer communications and help you plan for upcoming projects.
An online financing web page, for example, can offer insights into new applications and even the application status of those projects. A dedicated portal can be developed to provide you automatic insight into the status of each pending application, streamlining communications by providing a dashboard view of this information, instead of requiring a phone call or email exchange with one of the lender's employee representatives.
Expand Your Service Offerings Without Increasing Costs
Equipment financing is a specialized industry. Building your own department from scratch isn't only expensive—it's risky, too. And these liabilities are unnecessary when you can partner with an equipment financing service that gives you the benefit of better all-in-one service offerings without adding more work to your plate.
Discover more benefits of working directly with a dedicated equipment financing lender—find out how Centra's Vendor Hub delivers additional value and tools to support your business.