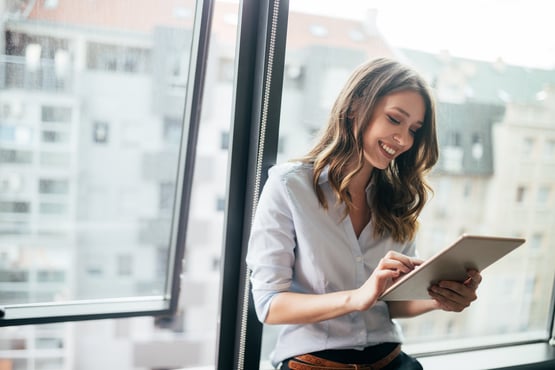 Traditional small business lending creates too much friction in the application and approval process for equipment financing. From the documentation required to the long timelines before funds are approved and distributed, businesses in need of specialized equipment often can't afford to wait and see whether those banks will deliver the financing they need to remain ahead of their competition.
Friction in the equipment financing process doesn't just hurt the businesses seeking funding. It also affects equipment vendors whose revenue and production lines are at the mercy of financing approvals.
Specialized equipment financing agreements (EFAs) offer a much simpler approach—one that maximizes your funding potential and gives you an answer within hours. Here's a look at how this funding process serves both you and your client base, from initial application to final approval and funding.
Gather Essential Documentation
When your customers fill out an application, they should start that application after gathering the basic documentation required to process your application and make a decision on funding.
For funding requests of up to $150,000, your customers will need to provide the following:
Bank statements from the last three months
Business tax returns from the last two years
For funding requests of more than $150,000, you will also need the following documents:
Personal tax returns of the business owner(s) from the last two years
Interim financial statements
As a vendor, you can facilitate this process by referring your customers to equipment financing companies that you have worked with in the past. The easiest way to do this is by allowing a financing company to build a custom application portal for your website, which Centra Funding offers.
Fill Out an Online Application
Encourage customers to apply for funding through your online application form. They should fill out all of the necessary fields, including your business information, business owner information, details regarding the equipment you are seeking funding to purchase, and supporting documentation listed above.
Vendors can support this process by providing accurate information about the type of equipment they are seeking for their business, including a quoted production cost.
Respond to Any Communications from Our Financing Team
During the approval process, our financing team may reach out to both the customer and equipment vendor with questions, or to request further documentation or other information. Be responsive to these communications—the faster we get in touch with you, the faster we can deliver a financing decision.
Receive Your Financing Decision in Just a Few Hours
Our same-day approvals process can deliver an answer within hours of your application. As a trusted vendor, you can also benefit from ongoing communication with our approvals team to stay updated on the status of an approval.
This can help your business prepare for the upcoming production order so you can launch the project as soon as final approvals come through. By coordinating a fast production response, vendors are able to streamline their own equipment production workflows while expediting equipment delivery to their satisfied clients.
Receive Funding, and Start Production
Once an application for financing is approved, funds can be delivered directly to the lender. This ensures timely, in-full payment so your business never wastes any effort on a potential sale that doesn't go through, or one for which you only receive partial payment.
Take the Stress Out of Equipment Financing
Equipment financing agreements make it easy to purchase the equipment your business needs, and fast. If you've been frustrated with your financing options in the past, it's time to work with a specialized lender who understands the importance of equipment financing—and who can get funding into your hands ASAP.
Make sure you're getting the best value possible out of your relationship with financing partners by downloading our Vendor Checklist today.